Become a Kinship or Foster Carer
Become a Volunteer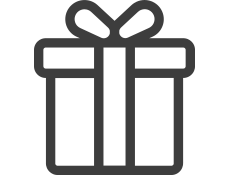 Become a Supporter
OUR STORY
About Us
Fostering hope and promoting social justice.
Infinity Community Solutions Ltd is a boutique secular social purpose organisation, motivated to make a difference in the lives of individuals. We strive to provide professional, evidence based services, specifically designed to enable individuals to reach their full potential, and live rich and fulfilled lives.
WHAT WE CAN DO FOR YOU
Our Services
Innovative and customised solutions pathways designed to equip and support individuals to make choices, and live with self-determination.
Early Intervention
Including intensive family support in-home assessment and interventions.
Out of Home Care
Including Therapeutic Residential Care and Foster and Kinship Care Assessment and Support Services
National Disability
Insurance Scheme
Including coordination of supports.
Infinity Community Solutions Ltd. acknowledges the Australian Aboriginal and Torres Strait Islander peoples as the first inhabitants of the nation and the traditional custodians of the lands where we live, learn and work.